NATURAL HEALING TECHNIQUES
The aim is to help you restore the natural balance that exists within you, to help revitalise you to true, natural health.
We will work with you to ensure that structurally, chemically, mentally, and emotionally you are in harmonious balance.
Recovery to true health is achieved when you have balance in all these 3 areas of your life.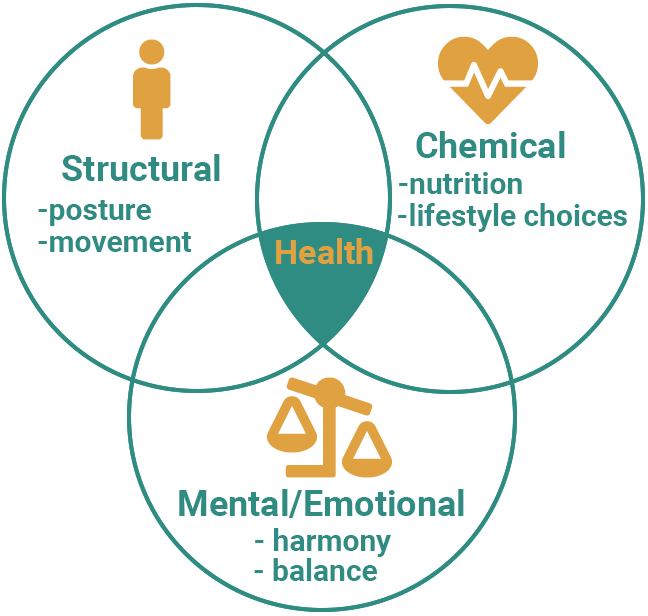 postural assessment
spinal adjustment
full body bio-mechanics
cranio-sacral balance
nutrition
dietary choices
vitamin & supplement workup
lifestyle choices
My initial focus is always to connect with my clients and to understand what's brought them to see me and what their health goals are? Then we get to work to achieve them, together.
I perform a unique, whole-body consultation
I create a timescale and structure for your recovery
I perform regular check-ups and tune-ups
I provide support as you move toward your health goal