IT'S NOT TREATMENT, IT'S HEALING
Enjoy long term health and pain relief. I don't simply manage your symptoms or discomfort, but rather get to the real root of the problem so you can work on healing yourself and achieve true well-being, naturally.
"The body heals itself in a sure, sensible, practical, reasonable, and observable manner." – Dr. George Goodheart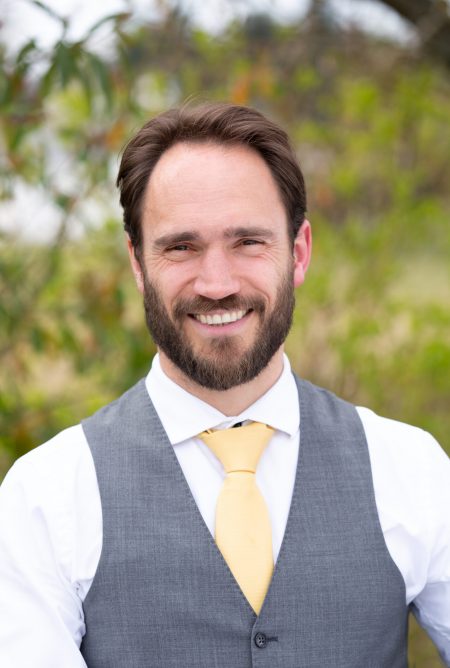 An experienced Doctor of Chiropractic since 2006, natural health practitioner, nutritionist, applied kinesiologist, and unshakeable optimist. I'm passionate about using my holistic approach to help people of all ages improve their overall health, wellbeing, and quality of life, through natural health solutions.
From my idyllic clinic in Tore, (just outside Inverness) my initial focus is to connect with clients to understand what's brought them to see me and what their health goals are? My unique blend of chiropractic and tried and tested natural healing techniques allow me to unravel the roots of your health challenges rather than simply manage the symptoms that mask it. Allowing your body to truly heal itself naturally as we work together to achieve your health and wellbeing goals.
To help as many people as possible realise the awe-inspiring ability the body has to self-heal and that they are in control of their health.
To use natural health tools including spinal adjustments, acupressure, and lifestyle changes to not only provide relief from discomfort but restore balance to the body for long term well-being.
To help people heal themselves and improve their recovery and overall quality of life through natural healing techniques.
To guide people on a path to deepen their relationship with the natural environment through journeys within nature.
WHY PEOPLE COME TO SEE ME?
Work with me to


determine your health goals
Identify imbalances, health challenges and other issues that impact your health and wellbeing
then chart a path of recovery to eliminate these from your life
I will work with you to help you achieve true health through…
balance across your structural, emotional, and chemical body
postural adjustments
diet changes and supplements
acupressure
Working together you can…


free yourself from health struggles.
feel better about yourself.
achieve a state of well-being
get more out of a healthier life
Energy levels are up
When I was 49 I discovered I had Atrial Fibrillation (AF) after it showed up unexpectedly on a heart monitor during knee surgery.
Some years later I was low in energy and finding exercise difficult. Even climbing a set of stairs or walking the dog sometimes left me breathless. My GP explained that this was typical of patients who had had AF for a while. I went to see Niall and he worked on me. I'm 66 now. I feel good. In my case, medical review evidences unusually slow progress of the disease process associated with AF (deterioration of heart physiology and function over time). Energy levels are up. My exercise tolerance is way up from where it was. I'm at the gym three times a week and I enjoy it. I swim in the sea. I always choose stairs rather than a lift. Walking the dog is a pleasure that requires no effort. And I continue to see Niall to keep it that way
Ian from The Isle of Lewis
Retired psychologist
After 15 minutes of working with him, I was pain-free for the first time in 5 years.
I first worked with Niall after having experienced 5 years of chronic shoulder pain following an injury.  After 15 minutes of working with him, I was pain-free for the first time in 5 years.  I continue to go to Niall to maintain optimum health and he helps me whenever I have a recurrence of the shoulder pain. Over time, the recurrence of these episodes have lessened in frequency and severity and I put that down to Niall's ongoing input.
Yvonne from Dingwall
Registered Nurse
NIALL HAS HELPED ME UNDO YEARS OF DAMAGE, SO I CAN PLAY WITH MY KID
"I trust his genuine intentions, his caring nature and straight-talking approach. I was amazed at what Niall showed me about how the body works and the power of natural healing techniques. I can't stop telling people about what I experienced in that first consultation and can't recommend him enough."
Justin from Marybank
Designer
"It is no measure of health to be well adjusted to a profoundly sick society."​