"I suffer from inflammation, can you help?"
"How do I get rid of my inflammation?"
"How do I prevent inflammation?"
Inflammation is a vital part of the immune system's response to injury and infection. It is the body's way of signalling the immune system to heal and repair damaged tissue, as well as defend itself against foreign invaders, such as viruses and bacteria.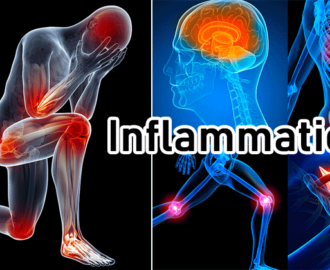 Without inflammation as a physiological response, wounds would fester, and infections could become deadly. 
However, if the inflammatory process goes on for too long or if the inflammatory response occurs in places where it is not needed, it can become problematic. Chronic inflammation has been linked to certain diseases such as heart disease or stroke, and may also lead to autoimmune disorders, such as rheumatoid arthritis and lupus. But a healthy diet and lifestyle can help keep inflammation under control. 
https://www.livescience.com/52344-inflammation.html
By Jessie Szalay – Live Science Contributor October 19, 2018
So, what kind of diet and lifestyle changes do I need to reduce my inflammation? This depends on the individual. The types of imbalance I often see that need addressed include:
Excess dietary intake of:
            Sugars
            Refined carbohydrates (Breads, pastas etc.)
            Artificial preservatives and sweeteners
            Commercially fried foods (chips, crisps etc.)
            Processed meats
Insufficient dietary intake of healthy foods providing:
            Omega oils
            Vitamins C, D, E, B3, B6
            Folic acid
            Iron
            Magnesium
            Zinc
            Selenium
Once these issues are identified and rebalanced, chronic inflammation often reduces with time.
https://www.health.harvard.edu/staying-healthy/foods-that-fight-inflammation